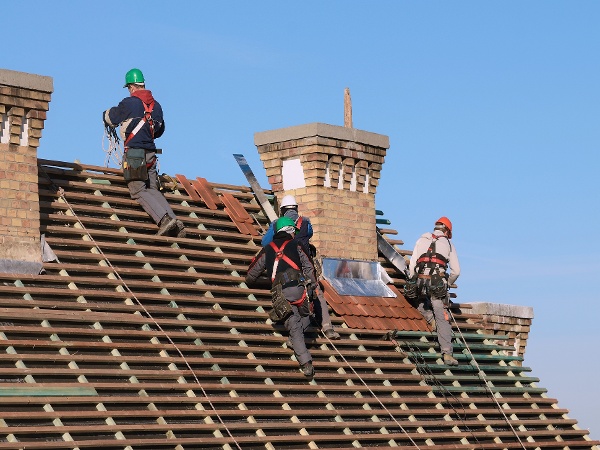 When it is time for a new roof or if your roof was damaged by a storm there are many questions that go through your head. When your roof is old or damaged you need to think about what material will be used, the prices, and if you could afford it in general. If you need a CT Roof Repair there are many elements that go into it, here is a few things to consider with your new CT Roof.
Materials
If you are having your entire CT roof repaired then think about the materials that are going to be used on your new roof. The traditional asphalt shingled roof is affordable, durable, and works very well in New England weather. Another option is to install a metal roofs, which are more expensive yet the most durable and resistant to weather. Slate Roofs are expensive but their weight and durability hold up very well to weather. Deciding what material to use depends on your budget and what your needs are. If your home is susceptible to storms then investing a bit more money into your roof may be a good idea.
The Price
Based on the material that you pick to have your roof replaced can alter the price thousands of dollars. Depending on the size of your roof Asphalt Shingled roofs cost on average around $12,000. Since everyone's needs are different and the area of your roofs differ then the price is different for everyone. If money is tight and you cant afford your roof to be replaced the you can seek a roofer that offers financing. This allows you to replace your roof and pay for it over time so it is more affordable.
What If I Cant Afford It?
With the crazy array of weather that we experience in New England your roof can become damaged by a storm. But if you cannot afford to have your roof repaired then it is not the end of the world. Built Right Home Solutions is a company based out of Meriden, CT that can work with your homeowners insurance to repair your roof. They will do a storm damage assessment to be submitted to your insurance with a claim to have it repaired. Built Right does a quality job to repair your roof so that your CT home is damage and leak free. They also offer financing for roof repair in case your claim is denied.